Laguna Beach
Located halfway between Los Angeles and San Diego, Laguna Beach was founded as an artist colony in the early 1900s and remains one of Orange County's hidden coastal oases. The city's verdant hillsides intersect an oceanfront filled with gorgeous coves and beaches. The topography is unique from other California coastal cities with seven miles of undulating landscape that features intimate sea coves, long sandy beaches, tide pools, oceanside bluffs and sea caves waiting to be explored.
Beyond the beach, the city is home to more than 20,000 beautiful preserved acres of protected wilderness, making it a special destination for adventurous exploration. Visitors and residents can access more than 40 world-renowned mountain biking trails, as well as hiking trails for all levels of expertise. These offer dramatic views of undisturbed hills flush with California flora and fauna stretching north to Pacific Palisades and south to San Diego. Pack your surfboard, stand-up paddle board, hiking shoes or flip flops and discover your perfect Laguna Beach. After visiting, you'll want to live here!
Laguna Beach can be divided into three basic areas: North Laguna, The Village, and South Laguna. Within these areas are many diverse and interesting micro-neighborhoods. For example, North Laguna includes the sought-after Tree Streets, Upper Cliff, and Lower Cliff. In The Village is found Woods Cove, Blue Bird Canyon, Top of the World, and Arch Beach Heights.
South Laguna is home to the Montage, Coast Royal, South Laguna Village and Three Arch Bay neighborhoods.
Featured Laguna Communities
Three Arch Bay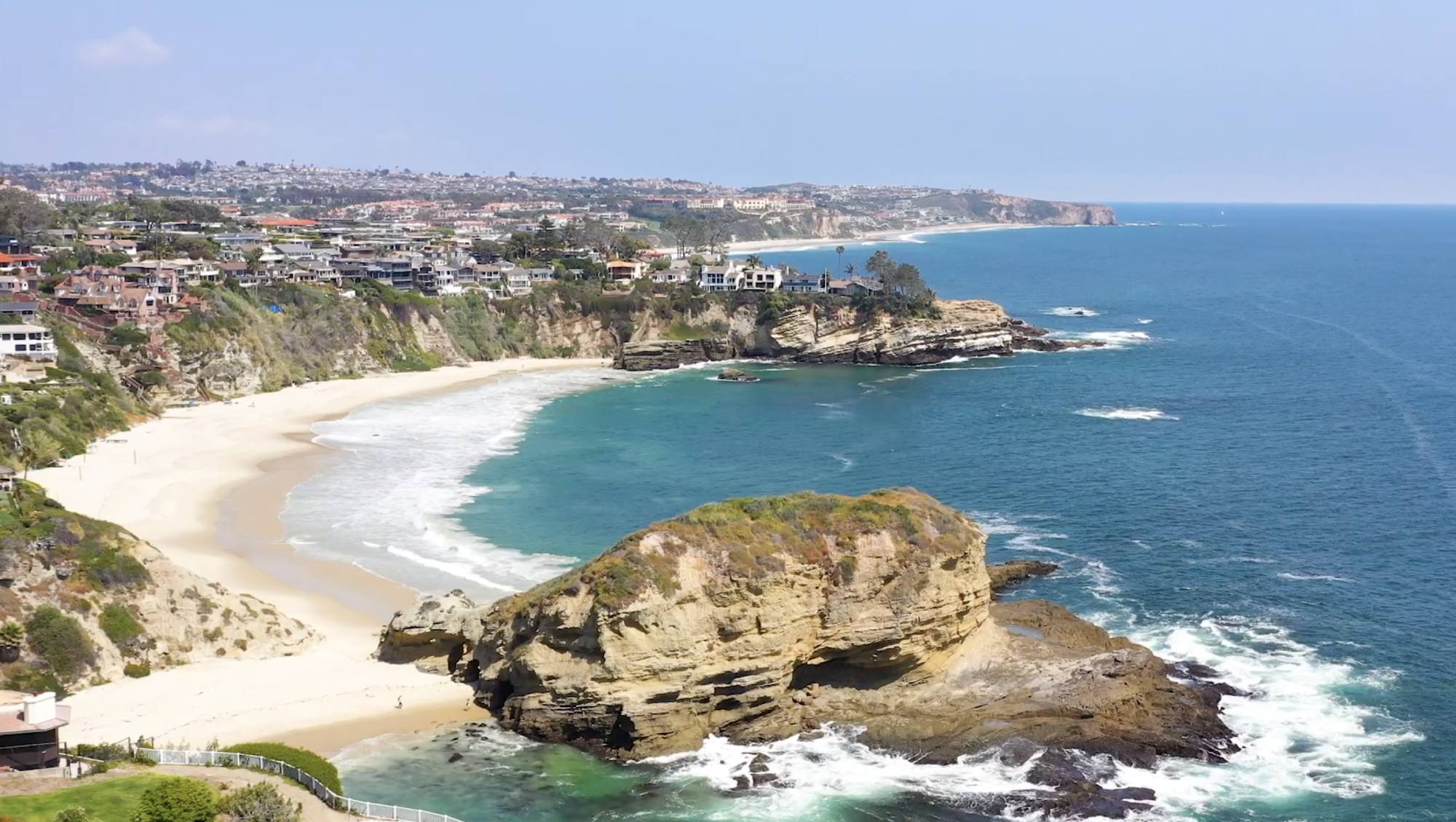 Located in South Laguna, the Three Arch Bay private gated community spans the ocean side of Pacific Coast Highway and the east hillside edge of Coast Highway, each with a 24/7 guard. The community's rich history dates back to the 1920s. Hollywood even took note of the natural beauty early on, featuring the beach site in several movies made in the late 1920s and early 1930s.
The community includes many beautiful oceanfront and ocean view homes designed in a broad range of architectural styles that represent trends from every decade. A few of the homes include intertidal pools built into the seaside bluffs. The Pacific Ocean high tides fill the pools with fresh ocean water! The community also offers a clubhouse, tennis court, sports court, a park, and a playground. The neighbors often coordinate neighborhood and community events for all ages.
Montage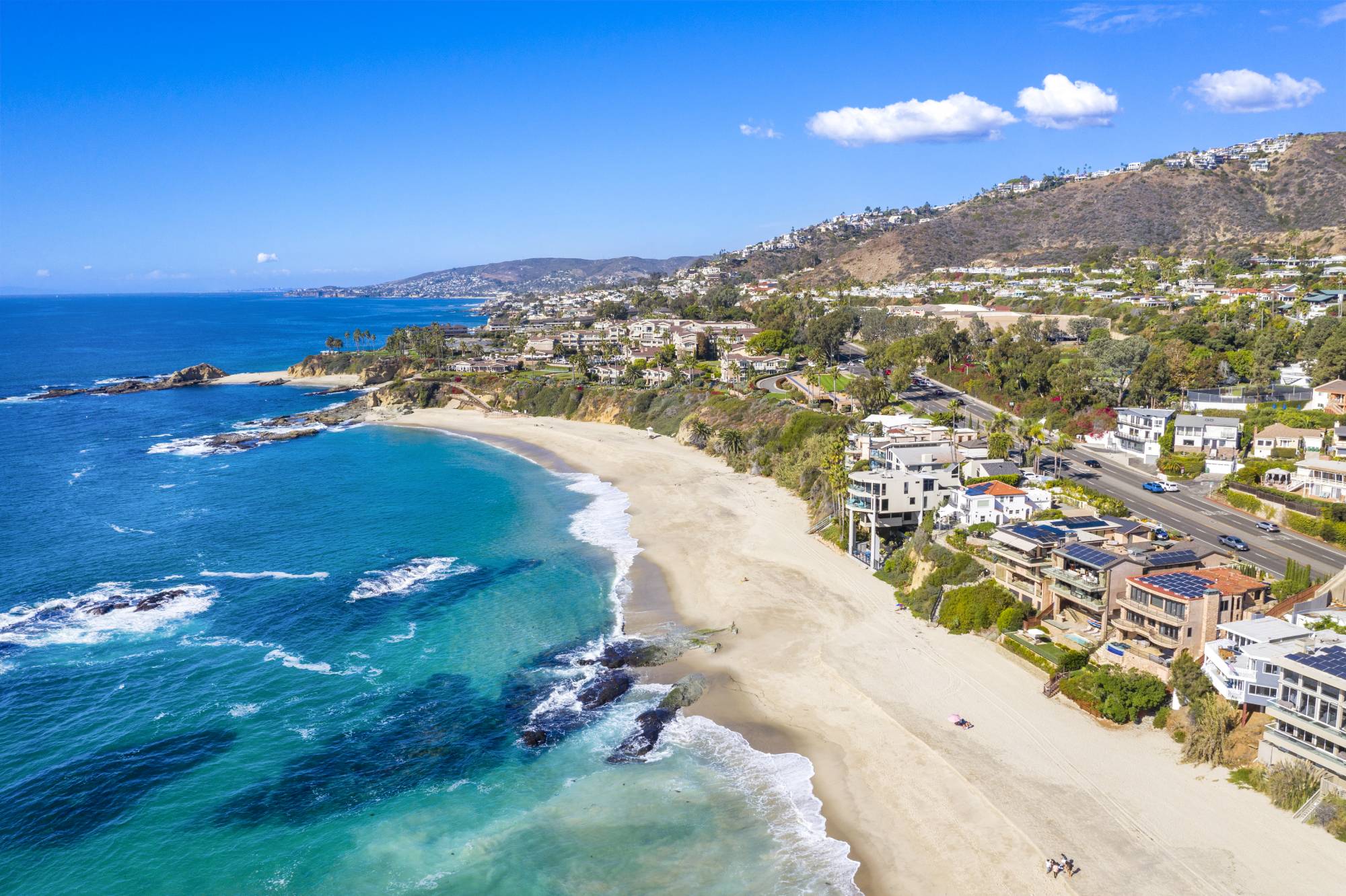 The Montage is an exclusive boutique community of trophy homes and condominiums located on the north edge of the Montage Resort and Spa. In addition to spectacular oceanfront home sites, amenities include access to resort style living, such as 24-hour room service, housekeeping, maintenance, and spa services, as well as the Montage's famous concierge services. Residing in the Montage offers the ultimate in luxury lifestyle living.
Emerald Bay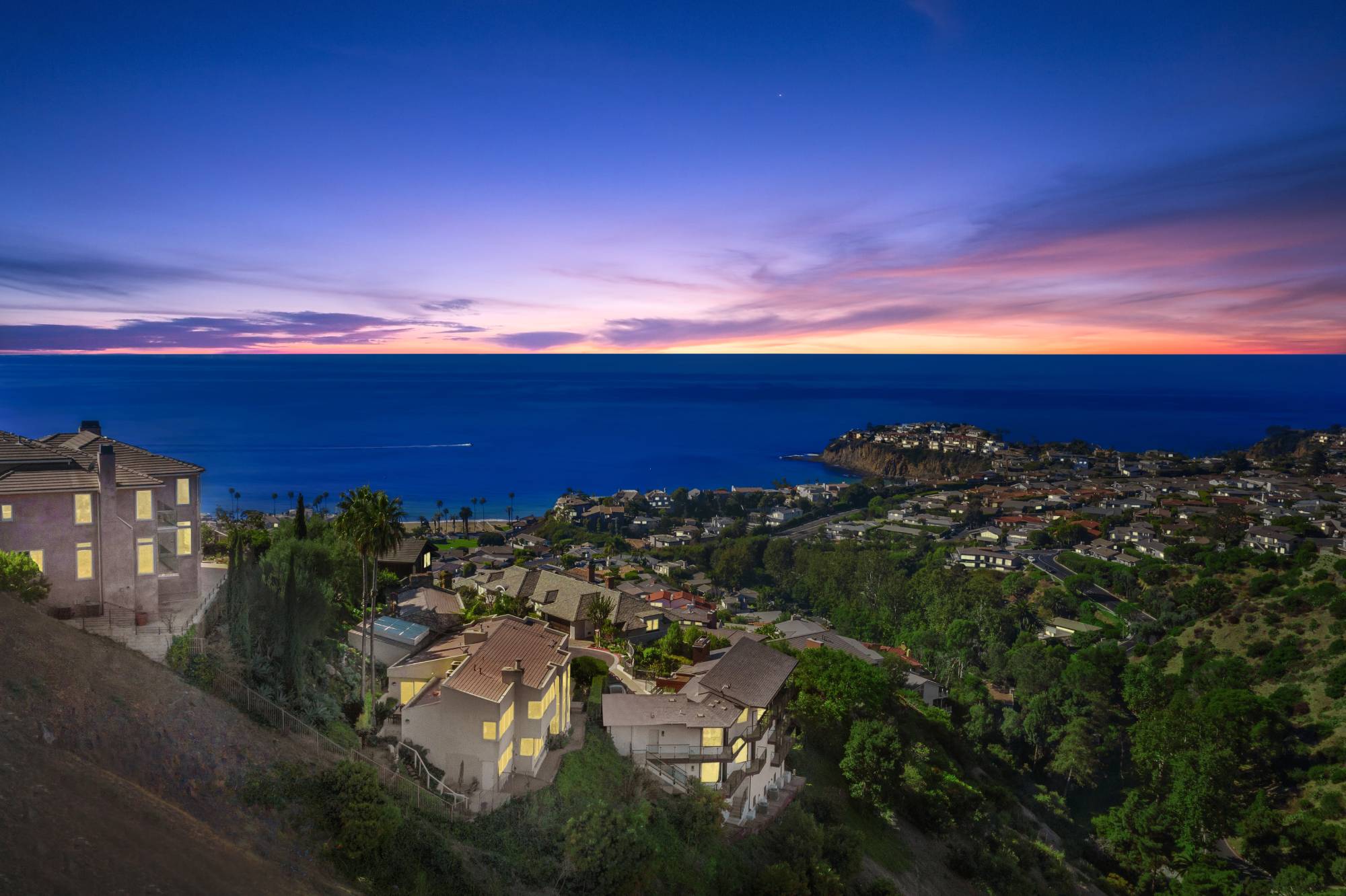 Locals call Emerald Bay "EB" for short, but there is nothing short or abbreviated about this very special private and guard-gated community in North Laguna Beach. Emerald Bay looks and feels like an enchanted Riviera vacation destination. Showcasing approximately 500 homes, EB offers a complete luxury lifestyle rarely found in California's coastal developments. Its topography offers incredible Pacific Ocean and Santa Catalina Island views from almost every homesite. The EB community enjoys a community beach with golf cart parking, six tennis courts, a park with a playground, a swimming pool and spa, a clubhouse, and even its own fire station. The luxury lifestyle you've dreamed about could be right here in Emerald Bay!
Irvine Cove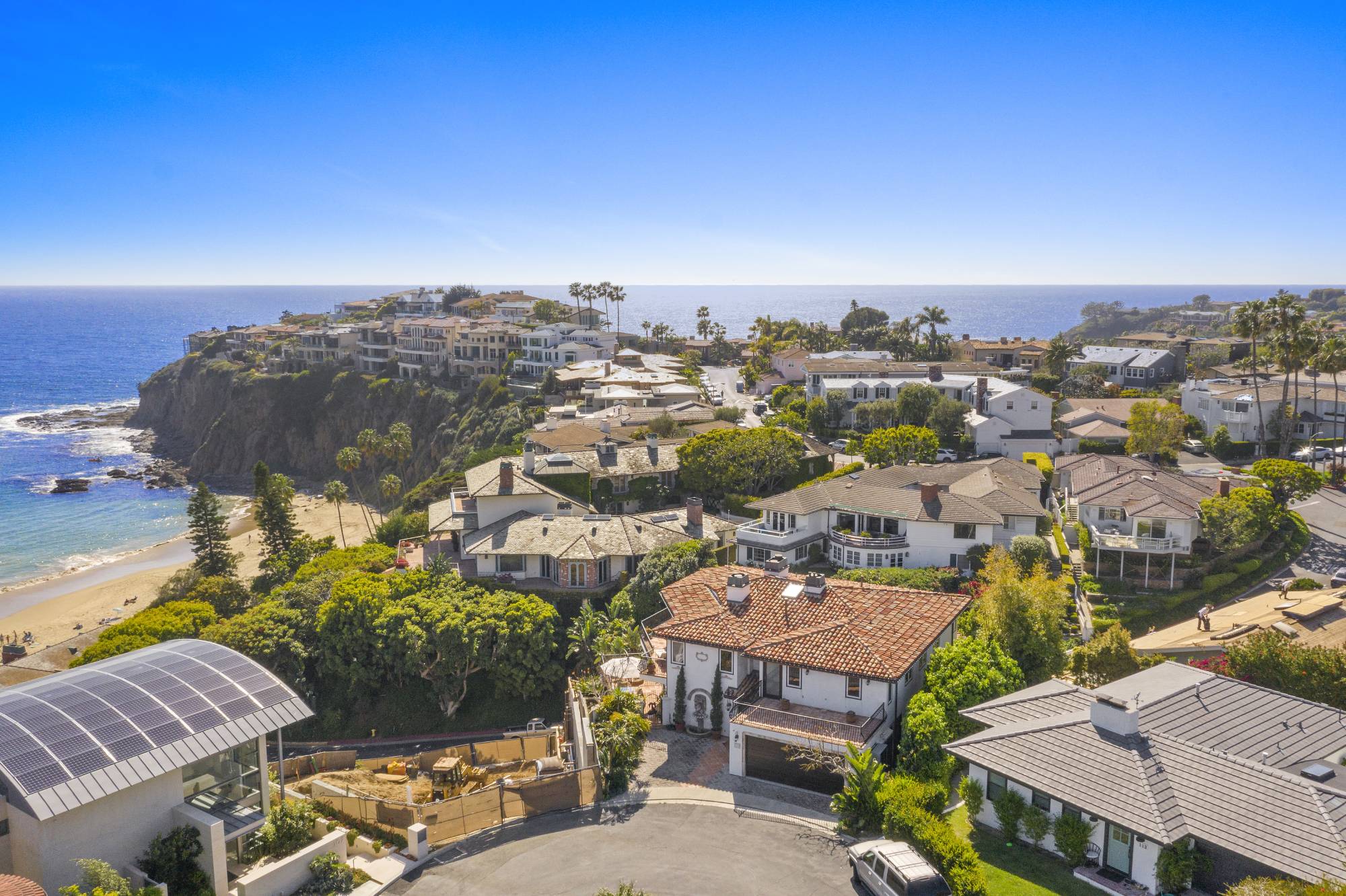 Located at the very north end of Laguna Beach, where it intersects with Crystal Cove, the Irvine Cove exclusive guard-gated community includes approximately 110 homes spanning both sides of the Pacific Coast Highway. Notable estate properties are perched above the crescent-shaped cove, protected by the massive Abalone Point sea bluff. The architecturally distinct homes lining the rocky cliffs capture Pacific Ocean breezes, views of Santa Catalina Island and unforgettable sunsets. Community amenities include a beautiful cove beach with a volleyball court, a park with a playground and a shower facility.
FUN FACTS: In 1837, Laguna Beach was part of a Mexican land grant called Rancho San Joaquin. It was referred to as "Lagona," a corruption of the Spanish word meaning "lagoon," in recognition of the two lagoons at the head of Laguna Canyon. Later dubbed "Lagonas" in 1887, the area finally adopted its current moniker of Laguna Beach in 1904.
Sorry we are experiencing system issues. Please try again.